The NCETM's Director for Primary Mathematics, Debbie Morgan, suggests a progression of five different number lines to help children build understanding of the relationships between numbers from 1 to 20. In the discussion, she suggest ways for teachers to draw out pupils' reasoning skills, use of language and the beginning of understanding proportion.
A transcript (PDF) of this episode is available to download.
Show notes
Taking part in the discussion are:
Debbie Morgan, NCETM Director for Primary Mathematics
Steve McCormack, NCETM Communications Director
Useful links
Diagram
This is the drawing Debbie and Steve referred to during their conversation. Click to enlarge.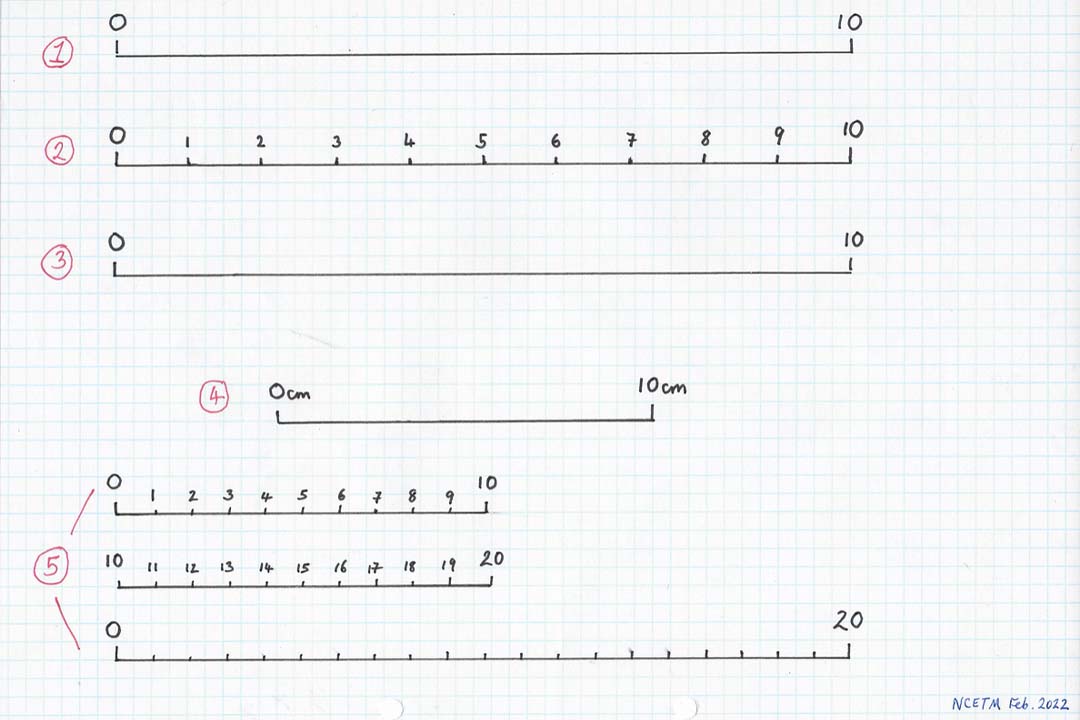 Subscribe to our newsletter